The school holidays can be a challenging time for both parents and children. With so much extra time on our hands, we look to fill it with fun activities that will keep our kids entertained. I know how hard it is to find something new and exciting every day when you've got kids spending all their time indoors glued to screens. So here are some ideas on how you can spend those precious hours of freedom without breaking the bank:
Make a cardboard fort.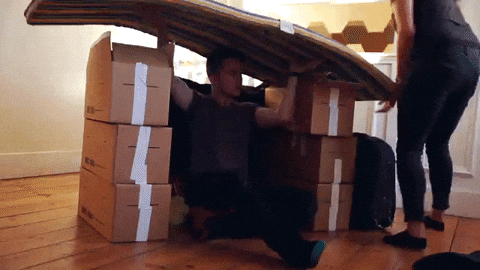 You can make a cardboard fort that looks great and takes very little effort. If you have any boxes lying around, just take the time to make a fort! You could use tape or glue to stick the pieces together if you want it to be solid, but I think that's kind of over-the-top - I'd much rather just stick them together without anything else holding them in place.
Then you can add decorations and make it into your own space where everyone can hang out! Maybe put some torches on the walls so there's some light inside too... And don't forget cushions for when people want to sit down!
Spark up your creativity with an arts and crafts session.
Make a collage of your favourite things.

Get creative with paint and glitter.

Make some cool art.
Have a picnic.
Visit the beach.

Go to a local park and have a picnic on the grass.

Have your own picnic at home with friends or family.

Make your own sandwiches.

Make your own sweets such as cakes, cookies and biscuits if you want something sweet!
And don't forget drinks; as the temperatures heat up you'll need them!
Explore nature.
A fun, free activity is to go for a walk. Explore the local park and look for wildlife. Ask the children to make their own list of animals that they see along the way. Collect some leaves and flowers and look for interesting rocks, stones or shells. Hunt for bugs too!
Remember as these are large spaces, children can become easily lost. Please remember to wear your Safe Bandz and check your current details.
Get outside for a game of backyard cricket or soccer.
If you are in the mood to get outside and play, why not set up a game of backyard cricket or soccer? Both games are great ways to keep active and have fun with friends.
Head to the local library to check out some books or attend one of their fun holiday programs and events.